Registration Deadline: September 30th, 2019
GGAC Highest Cash Prize

GGAC 2019 Total Prize

About GGAC
The Global Game Art Contest was first founded in 2018. It is hosted by ABOX (Alchemy Technology); co-organized by the Tencent Open Platform, the Central Academy of Fine Arts, Sichuan Academy of Fine Arts; operated jointly by Fenghou Capital, Ping An, Shanghai Milestone. This is a international game art competition with a total prize of more than 1 million RMB and the highest single cash prize is 180,000 RMB.
The goal of GGAC is to make Global Game Art Contest (GGAC) an event to bring opportunities to young artists and fresh vitality to the game industry as well as being a magnificent and industry-renowned top art event. Through the integration of the game and art industry, we will explore the deeper value of the art for the game industry and establish a national and even international art exchange and development platform.
The first Global Game Art Contest attracted more than 40 countries, 800 local and international companies, and more than 5,000 participants to sign up. After a series of selections, the artist from China, Wang Xiaoyu, and the modeler, Zhang Chenxi, won the 2D and 3D category along with 180,000 RMB cash prizes respectively.
Cash Prize

The amount of the cash prize is subject to the RMB.
Other currencies will base on the real-time exchange rate during the distribution.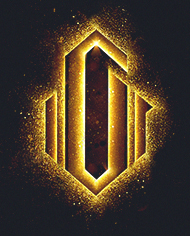 Two Outstanding Awards
from each of 2D & 3D category
Professional Group

Five Gold Awards

Five Silver Awards


Five Bronze Awards


Two People's Choice Awards


Twenty Exellence Awards


Several Finalist Award
Exquisite Gifts
Student Group

Two Gold Awards


Four Silver Awards


Eight Bronze Awards


Two People's Choice Awards

Twenty Exellence Rewards


Several Finalist Awards
Exquisite Gifts
Check out more Cash Prize details
2D Judges

Listed in no particular order
3D Judges
Listed in no particular order